Water mini mist fogger OR-F03
Date:2021-10-14 16:30:14 Click:
This water mini mist fogger is the best multipurse internal aerosol fog and spraying generation devise in which flame projecting is possible. It can dispense a sterilizing for which can be used to fumigate all kinds of harmful insexts such as flies, mosquitoes, cockroaches in areas such as warehouses, parks, cattle barns, pighouses, roads, apartment complex, factories, campgrounds & etc.
Advantage:
1.The Pump is not occur corrosion, because diesel and chemicals kept separate
(This product was split chemical tank and fuel thank)
2.The chemicals was supplied directly to The Bundled discharge without the Coil.
It is better, because it do not have the effect of heat.
3.It is possible using the various the chemicals by mist work.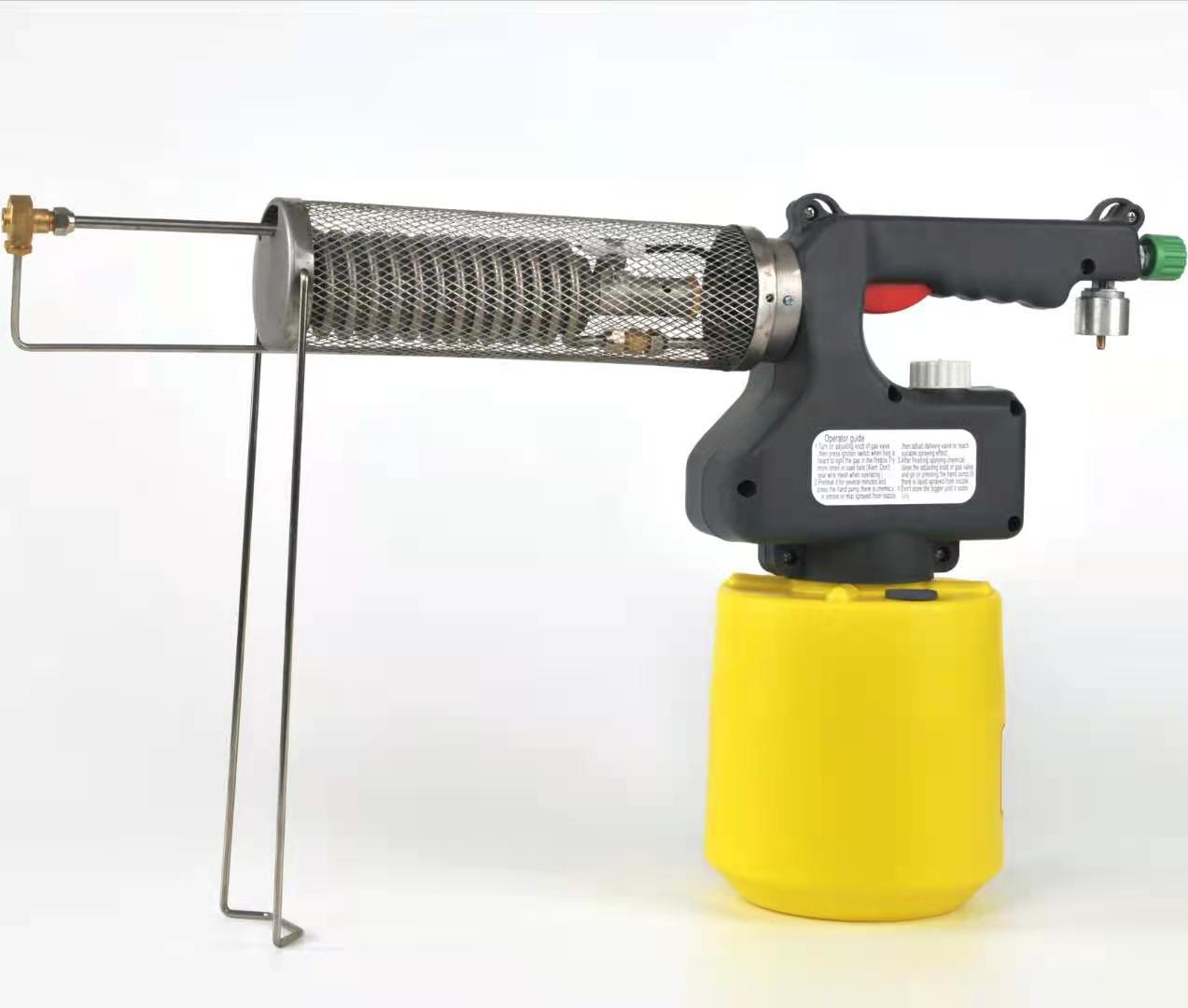 Pre :
The High Effect Electric ULV Spraer
Next :
Motor Sprayer OR-DP1