Battery Operated ULV Sprayer
Date:2021-09-13 11:39:37 Click:
ULV sprayer OR-DP3Z is lithium battery powered cold fogger, used for pest control, disinfection, cleaning, disease prevention, and ect. The sprayer is popular with users for its features bellow: 1. Portability: OR-DP3Z ulv sprayer uses battery as power, so it is easy to be carried everywhere as you like. The battery used is rechargeable lithium battery of DC 24V/15AH, it can be taken off the sprayer and carried seperately, then installed when use. 2. High efficiency: micro mist size can penetrate everywhere and adhere to any surface. This battery ulv sprayer is ideal tool for controlling mosquito, locust, moth and other insects, as well as for disinfection and disease prevention. 3. Easy-operated: just to turn on the sprayer, and adjust spraying volume as you need. 4. Energy-saving: micro mist can help the solution to make best effect. If you have high requirement to insect control and disinfection, welcome to try the battery ulv sprayer. You will be satisfied with our ulv sprayers.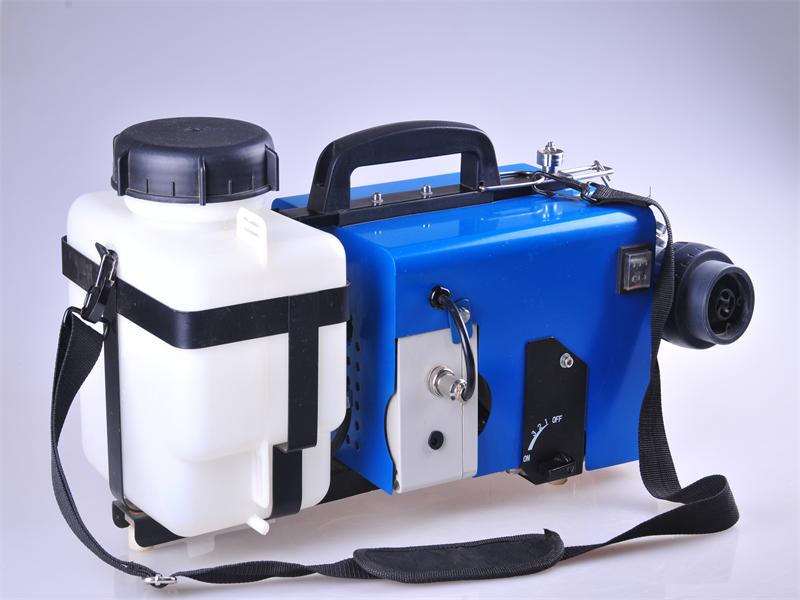 Pre :
5L electric portable ulv cold fogger
Next :
Oriole series foggers popular in Europe market