A factory that produce Thermal fogger and cold fogger
Date:2022-02-09 10:03:47 Click:
Zhengzhou Oriole Electronic(Group)Joint-stock Co is one of the largest manufacturers of fogger machines in China, specialized in thermal foggers and ulv cold foggers for more than 20 years.
ORIOLE foggers include gasoline thermal fogger, butane or propane gas mini foggers, electric mini fogger, electric ulv cold foggers and battery ulv cold fogger.
Thermal foggers work with oil-based chemicals while cold foggers work with water-based chemicals. All these fogger machines are best for insect control, such as mosquitoes, cockroches, bugs, flies, ect, as well as for desinfection indoors and outdoors to prevent virus, disease and so on.
Welcome to contact us for more details about ORIOLE fogger machine.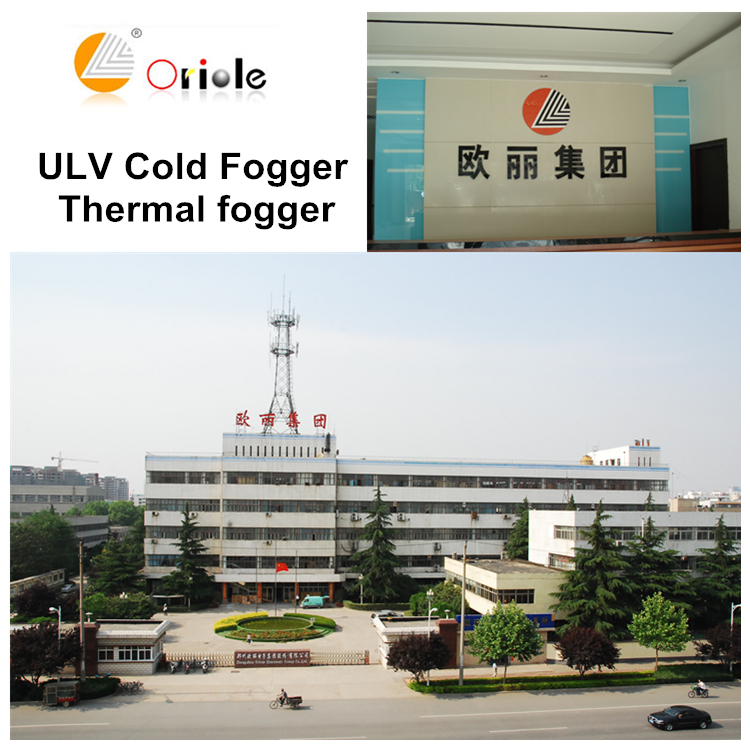 By winnie
Pre :
Knapsack thermal fogging machine 6HYH -15
Next :
Portable fogger Manufacturer