The main structure of new type mini fogger
Date:2014-03-19 14:58:22 Click:
The new type of mini foggers is not only used on a low crop, but also on the high crop spraying liquid centrifugal pumping mini electric sprayer. It uses a DC micro-motor-driven centrifugal pump the liquid from the liquid to the diameter of the barrel has a wall of fog plate, the liquid spray. With batteries for power. AC power is available for battery charging.
Mini foggers has simple structure, the use of lightweight, high production efficiency. It includes liquid barrel, the barrel was mounted on a DC power supply box, the pumping means and the atomizing means. Its features are: pumping device includes a plunger-type throttle, DC micro motor and driven centrifugal atomization devices including DC micro motor and its driven by a plate and a conduit for atomizing liquid.
Foggers is widely used health epidemic prevention, health insecticide, sterilization, etc,and diseases, insects and weeds prevention farmland, grain, cotton, vegetables, flowers, fruit trees, etc.Which can also be used for cleaning furniture and various cleaning agents detergent spray and the like.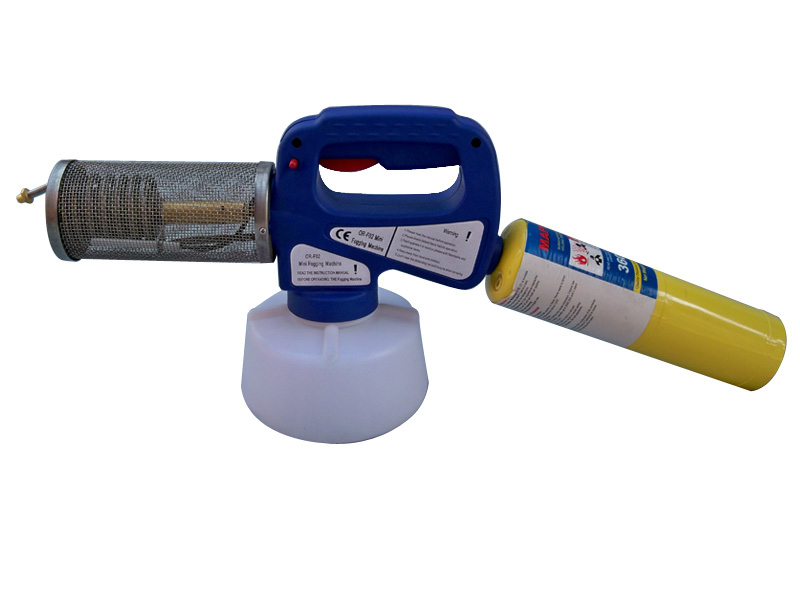 Pre :
Four areas of application of chemical sprayer
Next :
Maintenance work of mini fogger OR-F02 (Butane)