The popular sprayer machines in the market
Date:2021-06-23 08:35:14 Click:
Zhengzhou Oriole Electronic (Group) Joint-Stock Co., Ltd established in 1969, located in Zhengzhou City-capital of Henan Province, is a large enterprise of holding company owned by the state, national large secondary advanced enterprise, and Henan excellent high and new technology enterprise. Our company specializes in the research, production and marketing of new high-tech fogging machine, ULV sprayer etc pests prevention & control and plant protection equipment.
The following picture is the most popular items in the market.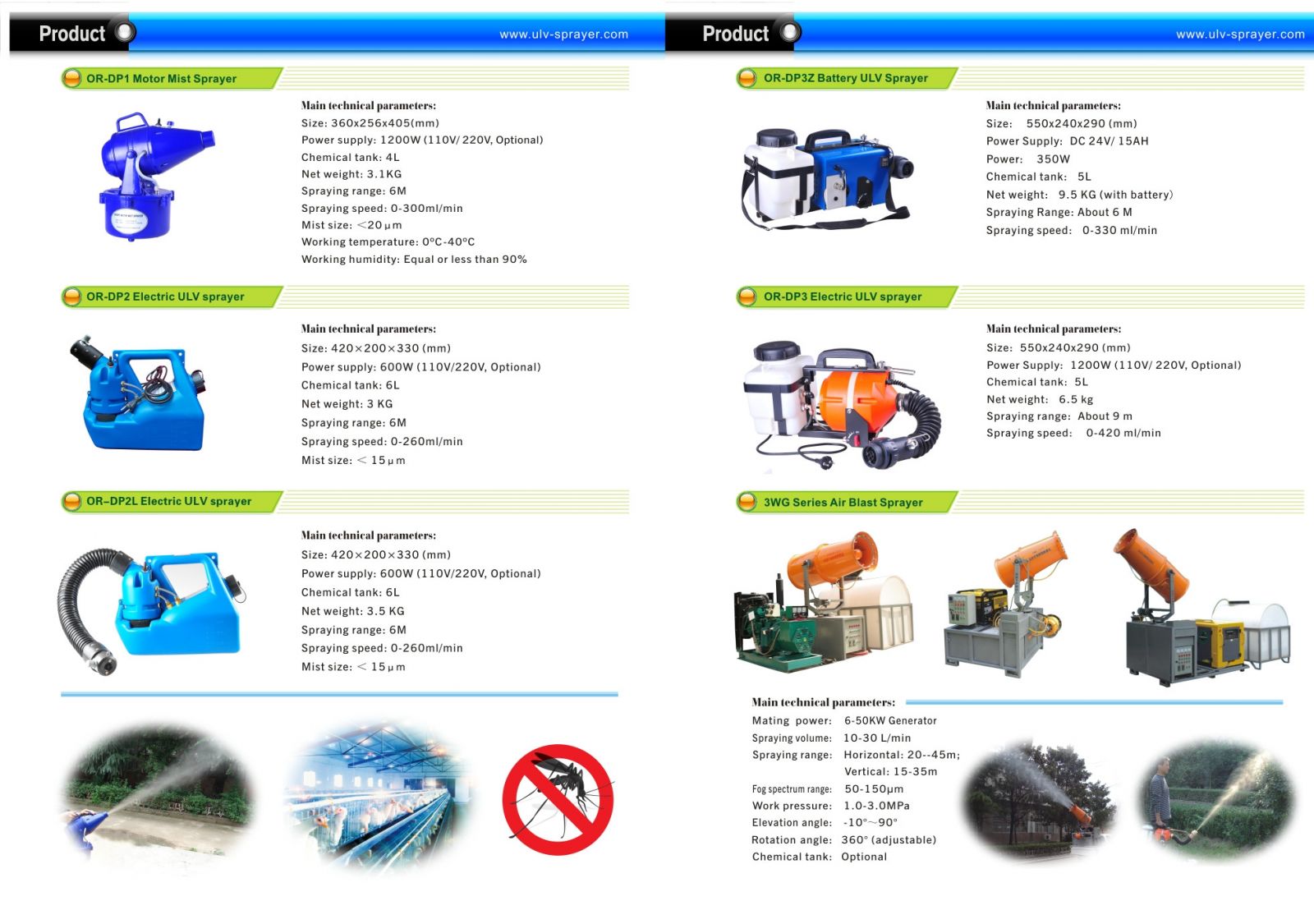 Pre :
Thermal-fogging-machine factory
Next :
Mosquito killer fogging machine