New Energy Power Station
Date:2022-04-18 14:47:07 Click:
The pollution and waste caused by traditional fuel-fired generators can no longer meet the development of the times.
Compared with fuel-fired generators, our Power New Energy Power Station has truly achieved zero pollution and zero noise in operation.
Large power 32KWh, high power 15KW, quiet and environmentally friendly.
The modularized and separated design of the fuselage cell can be flexibly configured with three capacities.
The ternary solid-state electricity monitoring system is used at all times, and it is safe anywhere.
multi-port output,
It can meet various production and living electricity needs such as new energy vehicles, construction site motors, household appliances, and 3C electronic equipment.
Green and clean, efficient and convenient, safe and durable, our New Energy Power Station lights up ecological civilization and makes life full of beauty!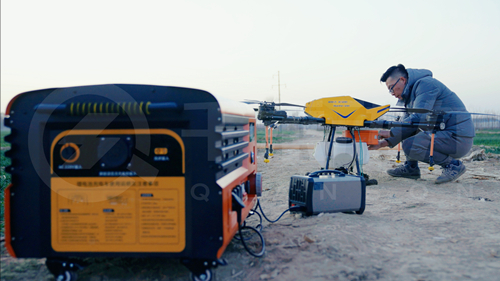 Pre :
Portable New Energy Power Station
Next :
The popular electric fogger machine--OR-E02