Three main application areas of portable fogger
Date:2014-05-29 10:10:54 Click:
Portable fogger is a tank, rear cover, battery, charger, motor, miniature diaphragm pumps, straps parts and components and other components such as spraying. Fogger single operation, the pressure of strong, good atomization effect, environmentally friendly, energy efficient and highly Festival medicine and so on. Portable fogger with a variety of nozzle, spray more convenient.
Portable fogger is mainly used in the following three aspects:
① Fogger is widely used in orchards, gardens, greenhouses; wheat, corn, sorghum, cotton, soybeans, peanuts, rice, sugar cane and other crops, pest control, pest control as well as flowers, vegetables, fruit, etc.
② Portable fogger is also used in disinfection and sterilization and disinfection of poultry sheds and other places of stations, terminals, schools and other public facilities.
③ Fogger can also be coupled with a cart for urban green belts, parks and lawns spray.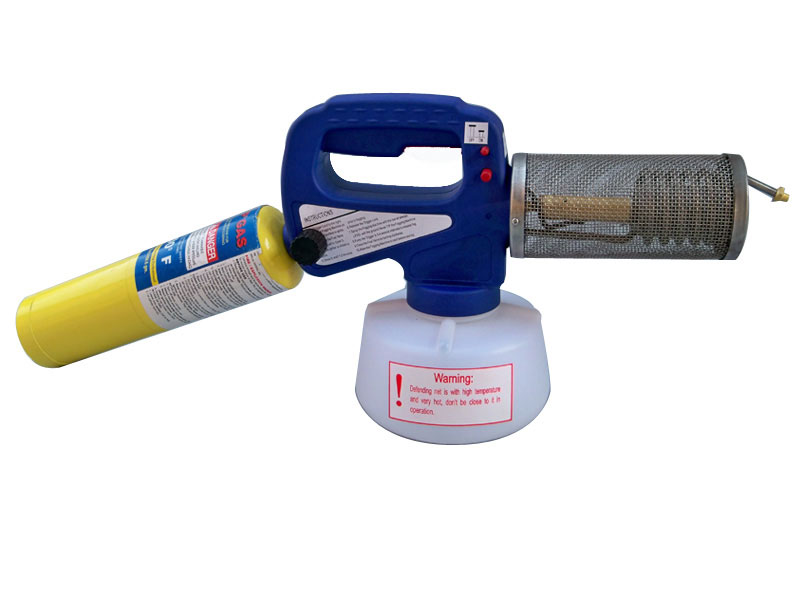 Pre :
The main components of chemical fogger
Next :
Export to Germany for pest cold fogger