India of OR-F01
Date:2016-05-06 16:02:34 Click:
This year, our machine: OR-F01 mini fogger is very popular in India. it has cleaning system, this will prolong the service life of the machine.
This machine can be used for the pest control of crops, and epidemic prevention of livestock farms and various storage warehouses etc, and also applied to the disinfection and epidemic prevention for improving the urban environment.
We provide OEM as you want, welcome to contact us, our email: sales1@ulv-sprayer.com.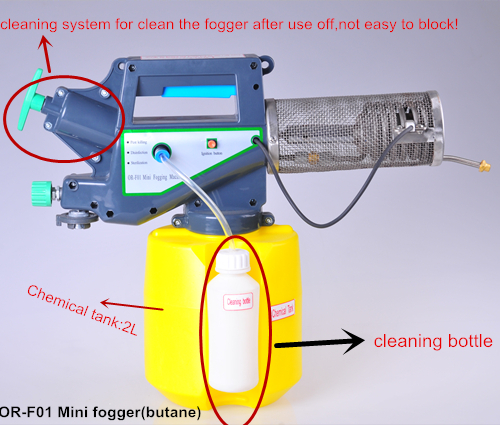 Pre :
Cold Fogger for Insect Prevention
Next :
BATTERY SPRAYER(SAVE TIME AND MORE EFFORT)