The 6HYC-15 Agriculture Fogger Machine
Date:2021-10-28 09:04:10 Click:
The 6HYC-15 fogger machine is one of the main item and very popular in the market. The product is suitable for the pest control of forest, nursery garden, orchard and tea plantation, the pest control of cotton, wheat, rice, corn crop and large areas of meadows, pest control of garden flowers and trees, vegetable garden in cities and suburbs and plants in greenhouse, the sanitation and disinfection of hospitals, meeting rooms, theaters, stadium, docks, stations, buses, passenger trains, disinfection sterilization of urban sewage and heating channel, cellar, air-raid shelter and various warehouses.
It is a new machine with insecticidal, disinfection and epidemic prevention functions. The fogging machine can be effectively used to purify the human living environment(especially for the high density population accumulation areas), epidemic prevention, plants and animals pest control, and epidemic prevention of human living environment except for effectively epidemic prevention of all kinds of agricultural and animal products diseases.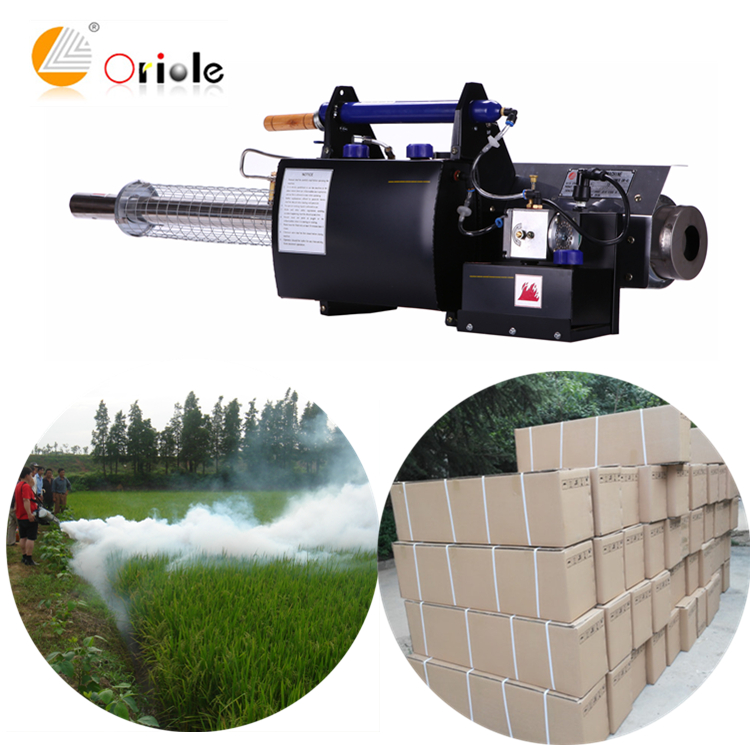 Pre :
Beekeeping of bee mite fogger OR-F02 application
Next :
OR-DP1 Electric Handheld Cold Fogger