mist ulv fogging machine OR-F03
Date:2021-06-04 15:09:17 Click:
This ulv mist fogging machine of effective, money-saving way of exterminating the harmful insects is to spray the insecticide like dense fog Child fogger is designed as a noiseless machine and light weight and easy to use in anywhere. It's mainly consists of pump, liquid gas burner can, heating oil and insecticide bottle.
The mist fogging machine could be used water based or oil based chemical.
When ulv mist thermal fogging machine is in action, the insecticide is vaporized by being heated through the heating coil. The vaporized insecticide is sprayed into fine particles.
ulv mist thermal fogging machine 's functional, since it is sprayed with finer particles of chemical, at wider zone and even unreasonable place that man cannot covered.
It's recommended to use for windless outdoor when field temperature is a little bit higher than air so as to keep the insecticide in the air for more longer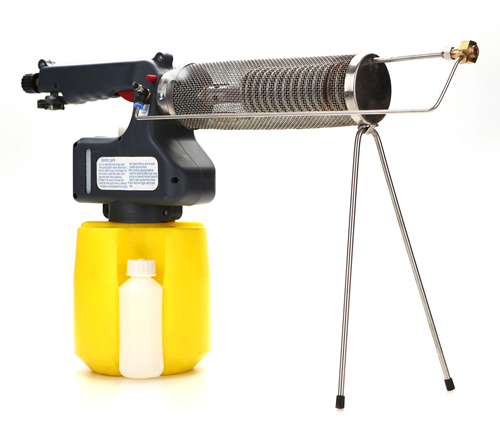 By Betty
Pre :
Cold Fogger Machine with Three Nozzles
Next :
The factory specilized in fogger and sprayer machine