ULV Electric Fogger 3WQ-1200L
Date:2016-07-22 11:02:15 Click:
•Bundled 24 in flex-hose lets you reach into narrow spaces and around corners.
•Powered from a standard wall outlet -- no propane, no emissions (besides your fog)
•Works with water and oil-based pesticides, disinfectants, deodorants, and fogging agents.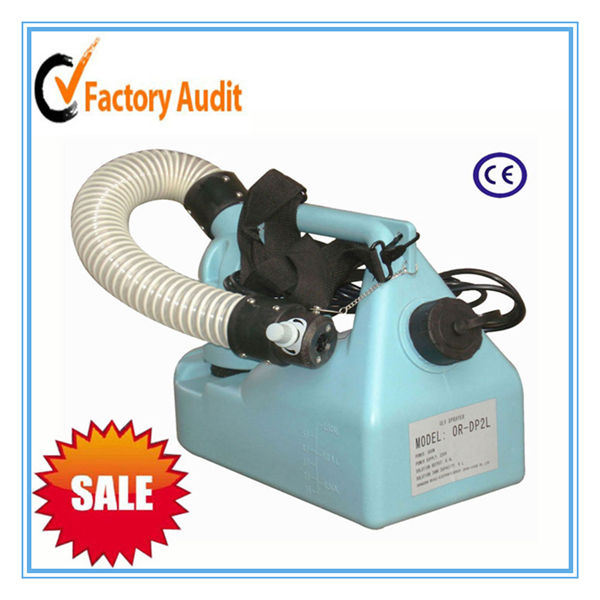 Usability touches. The ULV Fogger comes with convenience features, including: An 24 in flex hose so you can spray into hard-to-reach areas like under carpets, above ceilings, and between furniture. An adjustable-length fabric strap so you can work more comfortably. A power-line reel to keep the power cable organized. The tank holds up to 1.6 gal of solution so you waste less time refilling.
Pre :
Electric ulv sprayer OR-DP2
Next :
Bee Fogger for Insect Control