thermal-fumigation-sprayer-
Date:2021-09-18 15:16:59 Click:
Thermal fumigation sprayer 6HYC-15 is Using the rocket launch principle, the pulsed jet engine and aluminum alloy composite direct injection carburetor are used and structure is simple, the parts are not worn, the failure rate is low , the machine is small, the weight is light, Simple maintenance and long service life, the product is very suitable for spraying pesticide and epidemic prevention and disinfection
Thermal fumigation sprayer 6HYC-15 Scope of application
1, Forest, seeding nursery, tea garden, vegetable stall insect and agriculture pest control, and disinfection.
2, Cotton, rice, wheat, sugarcane, banana and other fields.
3, Locusts, bubonic plague, sanitation and epidemic prevention , sewer, air conditioning passages, basements, bomb shelter and all kinds of warehouse destruction.
4, Hospital, cinema, stadium, station pier, market sanitation disinfection.
5 , Sterilization of animal farms.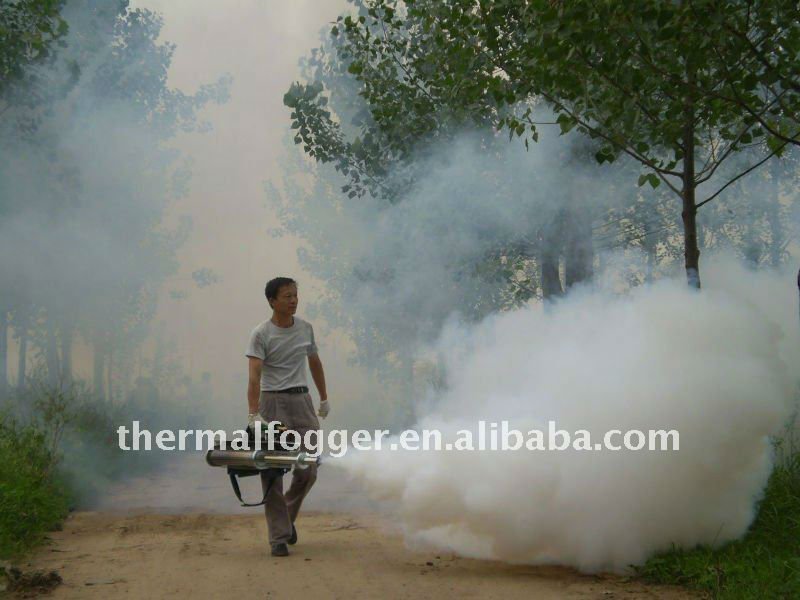 Pre :
ULV Sprayer OR-DP2L
Next :
1200W three nozzles cold fogger