ORIOLE Stainless Steel Gasoline Thermal Fogger Machine
Date:2021-09-16 11:16:47 Click:
ORIOLE Group is specialized in thermal foggers and ulv foggers for insect control, desinfection, sterilization, ect. are sold at home and abroad for over 20 years and get sound feedback from clients.
ORIOLE foggers are developed and improving according to client requirements. Here specially introduced our thermal fogger 6HYC-15:
Thermal fogger 6HYC-15 is of stainless steel, uses gasoline as fuel, works with oil-based chemicals;
Fast startup, less power consumption, big power, low noise, hot and cold machine in easy starting;
Light weight and portable, long service life and simple maintenance;
Energy-saving, low oil consumption, good atomization and wide range of spraying.
The fogger is applied in garden, parking lot, street, greenhouse, orchard, forest, and other areas.
For more details about stainless steel gasoline thermal fogger, kindly please contact us or leave message here, we will respond at the first time.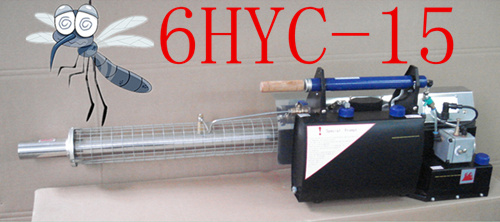 Pre :
Sincerely seek agents/franchise/dealers/distributors from all over the world for our ULV Cold Foggers and Thermal foggers
Next :
ULV Sprayer OR-DP2L