Effective Equipment for Better Pest Control
Date:2016-01-05 10:57:30 Click:
Thermal fogger allows you to get a large amount of active ingredient into the environment efficiently and quickly. They perform by heating the thermal fogging concentrate to a high temperature that creates a huge amount of fog, and used in a wide variety of locations.
Thermal-fogger
These machines used in outdoor as well as indoor areas, actually burn the pesticide to create fog or a smoke that destroys the insect. It works the best for homes, small businesses, warehouses and other areas with unwanted pests to get rid of.
TYPES OF POWER APPLICATORS:
Foggers: These kinds of equipment perform through breaking pesticide formulation into small beads. In thermal fogging, the fog is generally produced by a heating element called thermal generator, where pesticides get carried through oil particles and used exclusively to control the harmful effects of insects such as mosquitoes and insects. Thermal fogging is ideal for exterior use to combat vector carriers, pests and disinfect.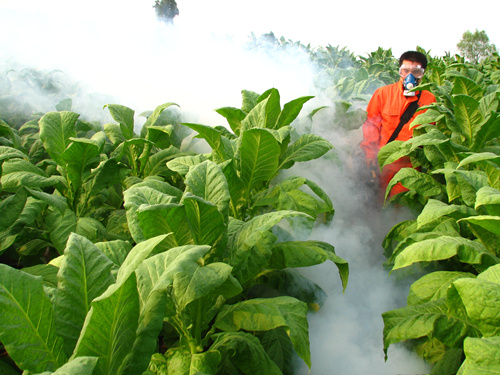 Ultra low volume (ULV) sprayers: Ultra low volume spraying is normally used in pesticide application and are highly effective for adult mosquito control. ULV sprayers are well-established spraying technique for the application of biocides, pesticides, fungicides and disinfectants.
Thermal fogger is highly advantageous for disinfection, fumigation and pest control. You can use these applicators for killing mosquito, preventing insect pest for farmland and forests, epidemic prevention and environment sanitation.
Pre :
thermal fogger for pest control
Next :
Mini Foggers OR-F01 for pest control