OR-DP1T three nozzles cold fogger
Date:2022-01-17 15:50:20 Click:
This is an electric " Mister Cold Fog with three rugged nylon nozzles.
This device is intended for applications of water based chemical treatments wet flowables.
Application Overview
The sprayer suits for sanitation and epidemic prevention, disinfection, mosquito killing, pest control in hospitals, hotels and other public places, also suitable for epidemic prevention in farm, garden etc.
The product has passed the CE certification, mainly exported to France, Germany, Italy, India, Indonesia, Russia, America, Morocco etc.
Working Principle
Driven by high speed rotating motor, which produce high speed airflow and pressurizes chemical liquid into nozzles, and suck out the liquid medicine. The liquid medicine begins the atomized spraying, propelled by the high speed airflow.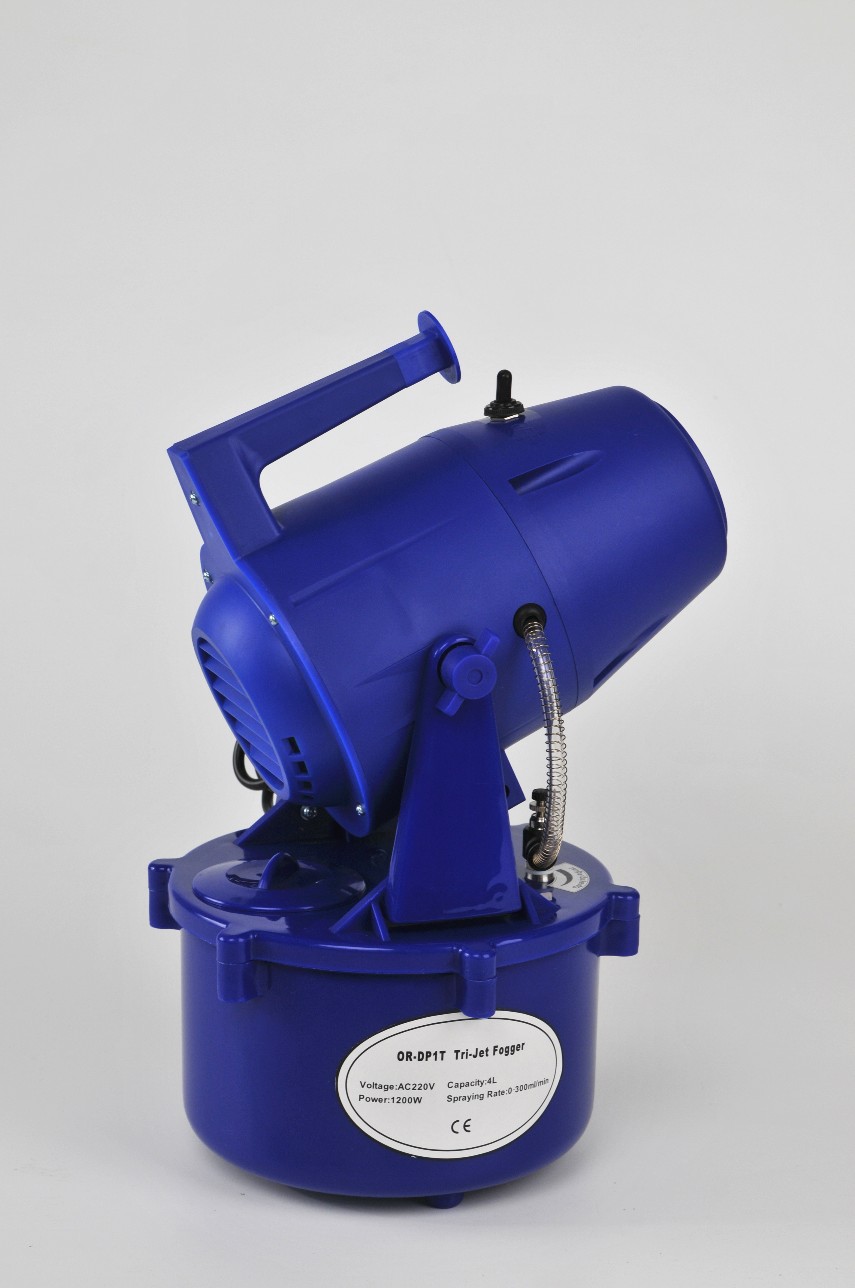 Pre :
thermo fumigate fogger 6HYC-15 for agriculture insects mosquito control
Next :
Cold Fog