ULV Cold Foggers against Viruses
Date:2021-12-17 16:01:10 Click:
Christmas Day and New Year's Day are coming soon.
In order to share a clean holiday without COVID-19 and keep healthy, ORIOLE ulv cold foggers are available for you at any time.
For any demand on ulv cold foggers, welcome here, ORIOLE foggers will be shipped out soon to catch the holiday.
ORIOLE ulv cold foggers include motor mist sprayer OR-DP1, OR-DP1T (3-nozzle), ulv sprayer OR-DP2, OR-DP2L, ulv sprayer OR-DP3 and battery sprayer OR-DP3Z.
All these foggers work with water based chemicals, are of tiny mist size, best for disinfection in office, school, restaurant, hotel and other public areas.
Please don't hesitate to contact us for more details if any questions. ORIOLE will always supply best product, best price and best service for new and old clients.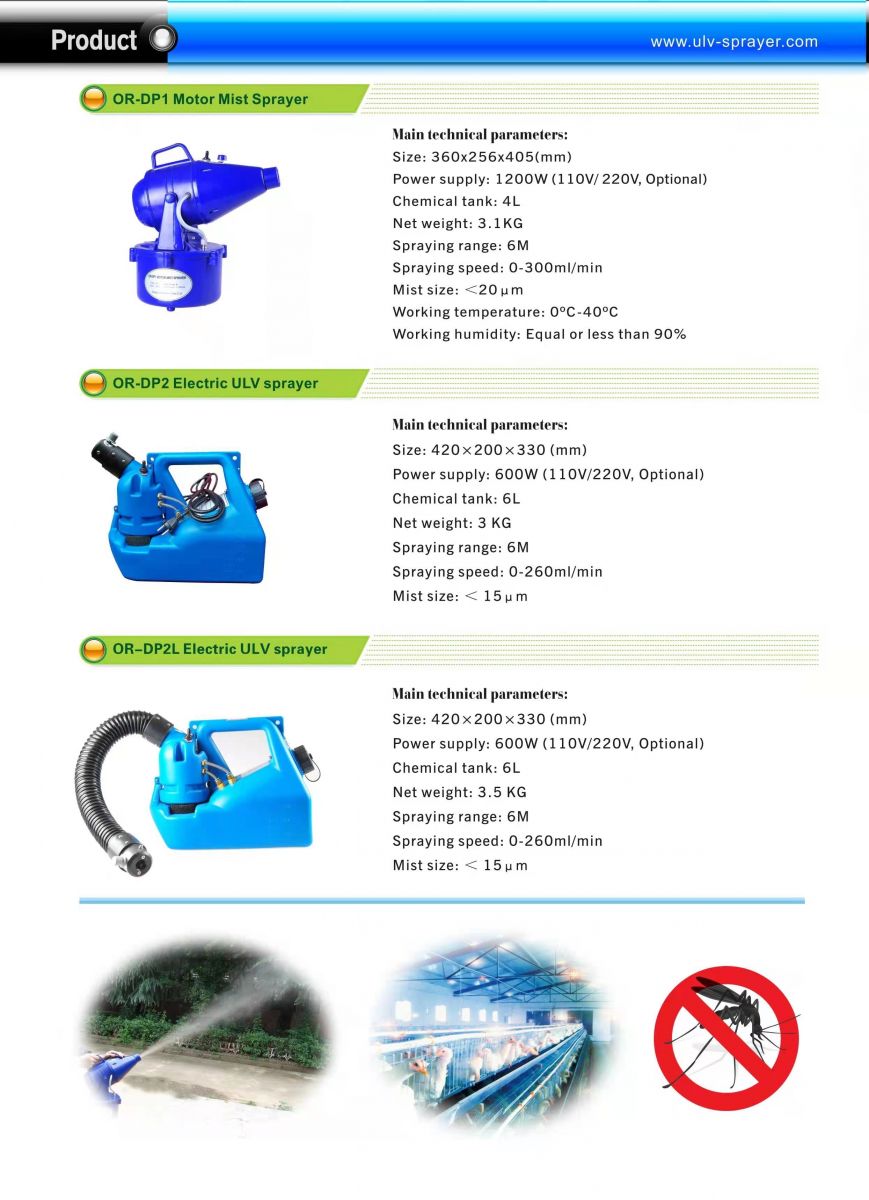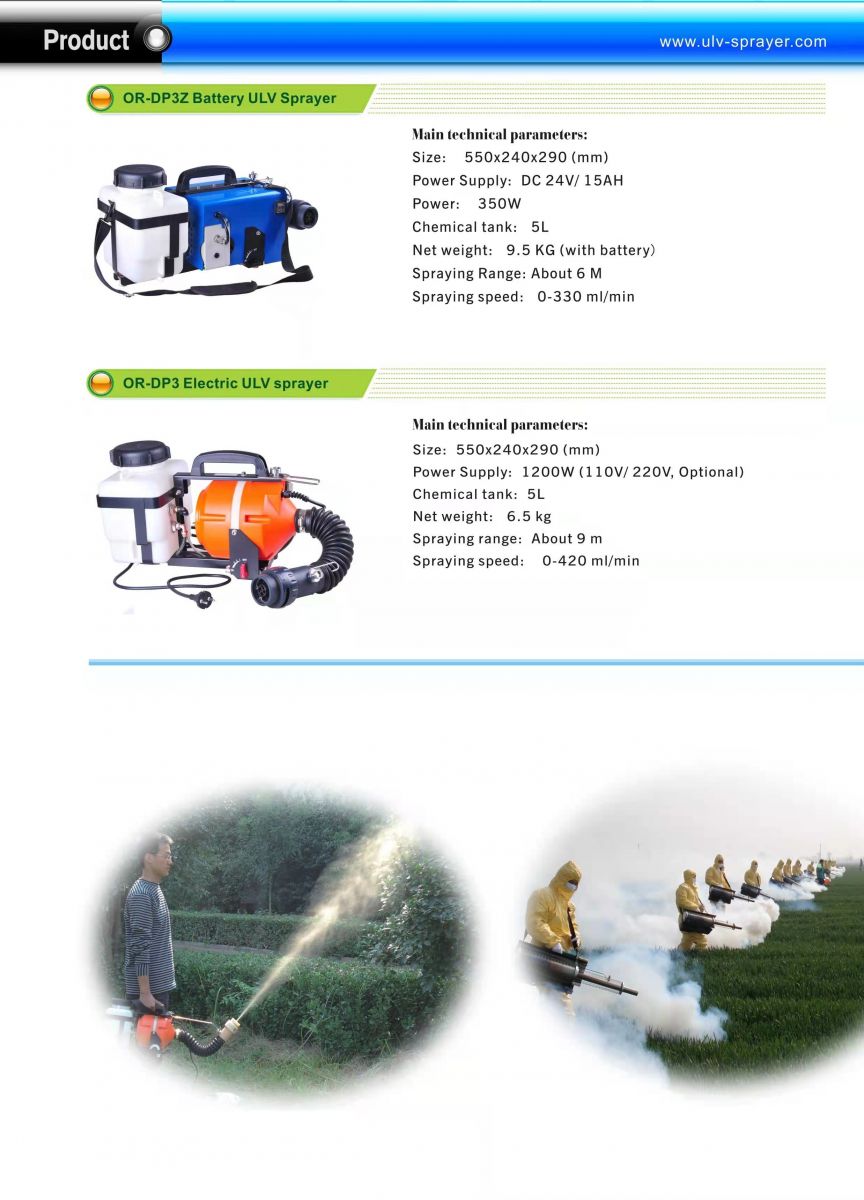 Pre :
ORIOLE ULV Fogger plays an important role in the war against COVID-19
Next :
Agriculture Thermal Fogger