Diesel Fogging Machine for Mosquito Killing
Date:2016-09-26 10:40:14 Click:
Autumn has come and it's cooler and cooler. It is a season when insects become rampant, especially mosquito who carrying and spreading virus such as Dengue and Zika which seriously affect human's health and life. Therefore, an effective mosquito killing method is emergency and necessary.
Mosquito killer fogging machine, fast and effective insect killing effect, is ideal for insect control and is necessity for healthy life.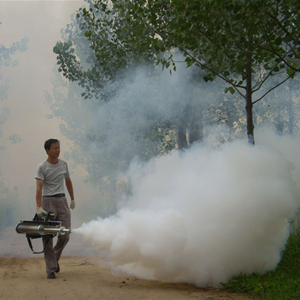 Pre :
THE 120TH CANTON FAIR
Next :
Oriole Group has attended the 120th Conton Fair